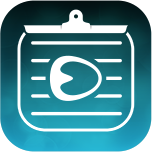 Enlive is Automated Dentist app for iPad. Its a great way to eliminate old and slow paper based processes and turbo charge your office workflow and best of all it integrates seamlessly into your existing Open Dental installation.
It is the ideal solution for:
• Patient Check-in
• Medical history
• Capturing signatures
• Treatment consultations
• Financial Agreements
• Much more!